Month:
March 2017
TECH TIPS
A torque wrench is an important part of any tool kit. Treat it with care and use it often. Manufactures don't list torque figures for nothing!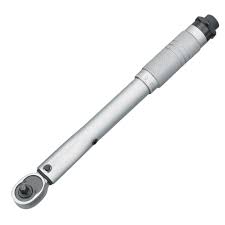 When you've finished, always 'unwind' the wrench returning it to zero. It will stay more accurate for longer, if you do!
When doing your under bonnet checks, cast a glance at the air vent in the master cylinder cap(s). The vent hole allows air in to replace falling fluid levels. If this becomes blocked a 'spongy' pedal will result.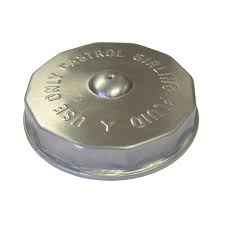 Some caps incorporate a rubber bladder, which limits air contact with the fluid, as the mineral based fluid absorbs water from the air (hydroscopic).
Paul Gough.
Our regular monthly meeting is a great way to 'kick off' each month, giving the chance to ramble on with friends and remind ourselves of the events in store. So it was when we met on the 2nd March and benefited from Chas' reminders of club 'doings' to come. We also heard that the club grille badges were now in stock and, as I speak, many are being mounted to highly polished grilles and badge bars. The talk this month was about replacement parts for classic cars and the need to check them carefully before fitting. Some examples of the dangers were shown. Remember folks: check twice, fit once!
On Sunday 4th March, five members attended the show at Sorbas and we provided four of the six British cars on display. Well done boys and girls!
Twenty nine, yes, twenty nine, members gathered at Bar International on the 8th March, for Peter and Karen's run up into the blossom laden delights of the Estancia Mountains and beyond into the campo, to finish for lunch in the village of Saliente. We had some excitement (of the 'failing to make progress' variety), but none were left behind and all ended safely. Good luck with the repairs, Keith.
It was a good turn out for Club 950s meeting at Bar Laguna, on 26th March, with ten cars from the club in attendance……including Brian's Triumph Mayflower, which out for the first time after its engine rebuild. Great to see her out, Brian!
As usual, full details in Classic Chat here on the website. But members only. Not a member? Join up now!